A child's first visit from the Tooth Fairy is such a fun and exciting time! While it's totally fine to slide a dollar under the pillow and grab the tooth, we're always on the lookout for ways to give kids more reasons to smile at the Center for Pediatric Dental Health. So read on for some of our favorite Tooth Fairy ideas that are sure to make this a magical moment for you and your kiddo! 
Whether you're planning ahead or need last-minute Tooth Fairy ideas, we've got you covered!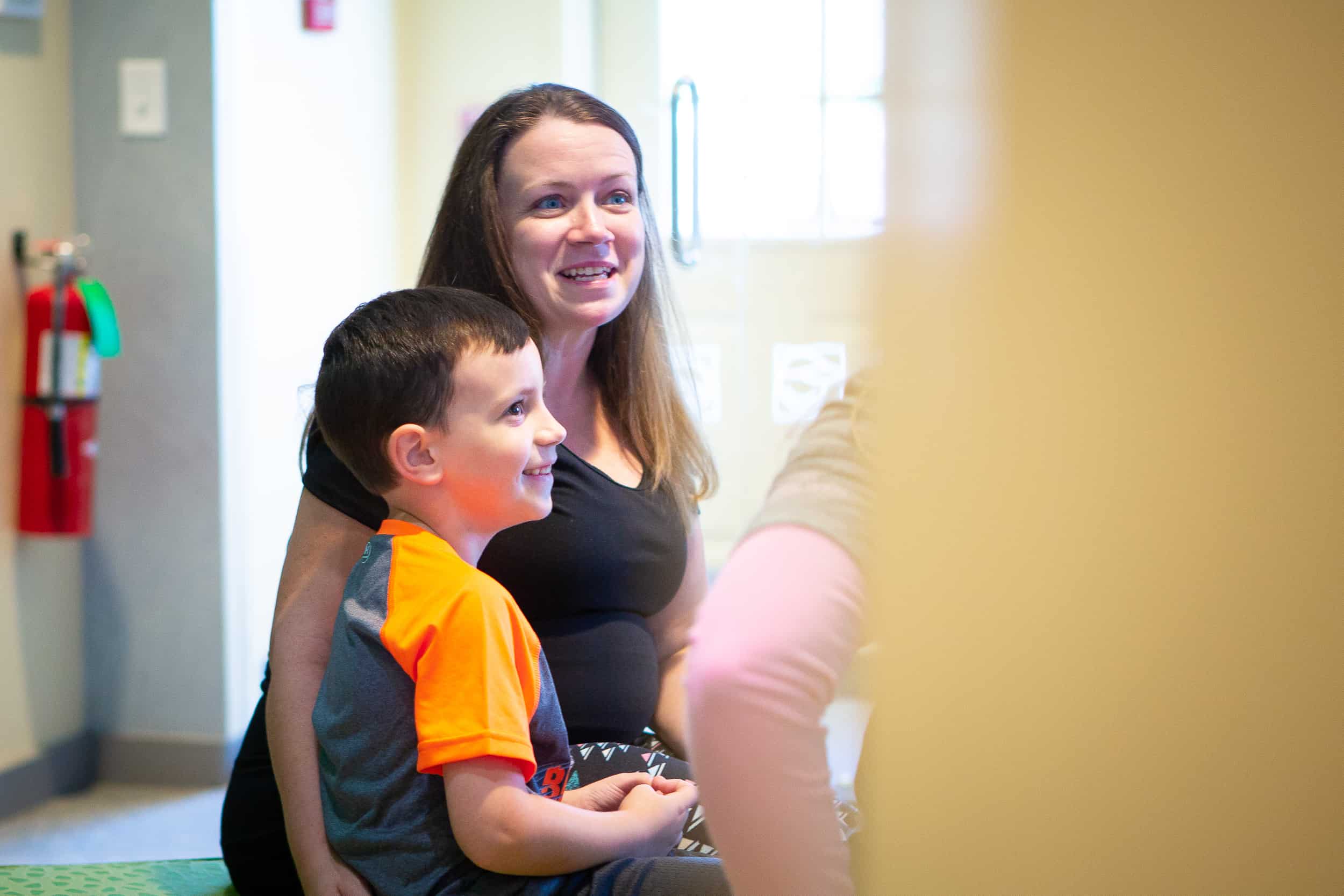 Cute Ideas for the Tooth Fairy
When we were kids, the Tooth Fairy would leave a quarter under the pillow — or a dollar if it was an especially healthy tooth. Our Tooth Fairy sources think most teeth are worth between $1 – $5 these days! Even the Tooth Fairy gets hit by inflation, right? Here are 2 cute ideas to make those dollars extra fun:
Gold Dollars
How often does your child see gold coins? You can pick one up at any local bank to make their Tooth Fairy money feel extra special!
Mini Decorated Envelopes
Order a pack of tiny manila envelopes, decorate it with glitter and magic, and add the gift and a note if you have one.  You can use a $2 bill or gold coin to make the dollars super unique!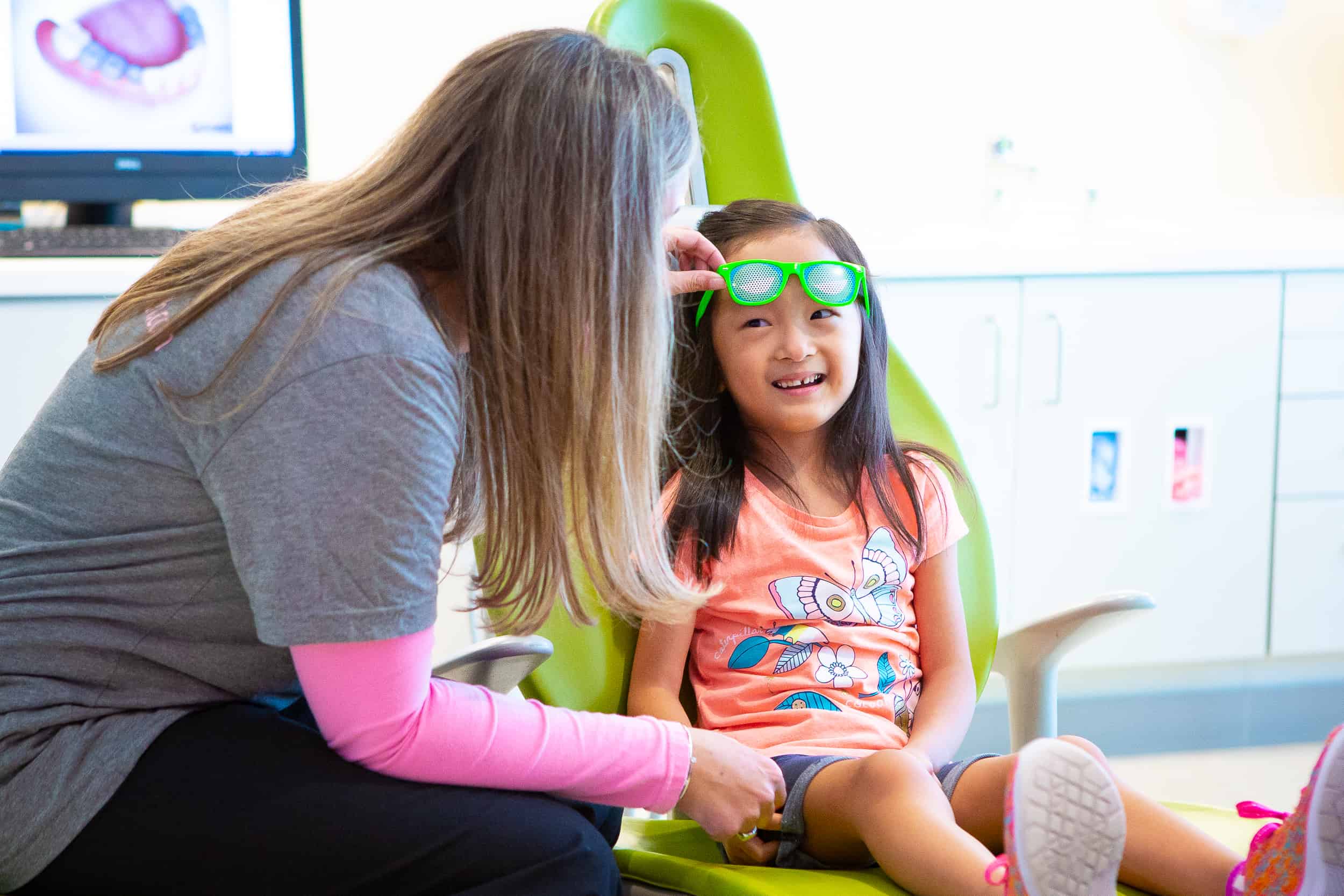 Tooth Fairy Note Ideas
Money is great, but sometimes it's fun for the Tooth Fairy to leave other special surprises. There are dozens of great printable ideas for the Tooth Fairy out there. Here are a few of our favorites!
Leave a Tiny Tooth Fairy Note
The tooth fairy can leave your little one a tiny note congratulating them on losing their first tooth, or the healthiness of their tooth! You can always look online for Tooth Fairy note ideas but if you would rather make one yourself, there are a couple of good ways to do this!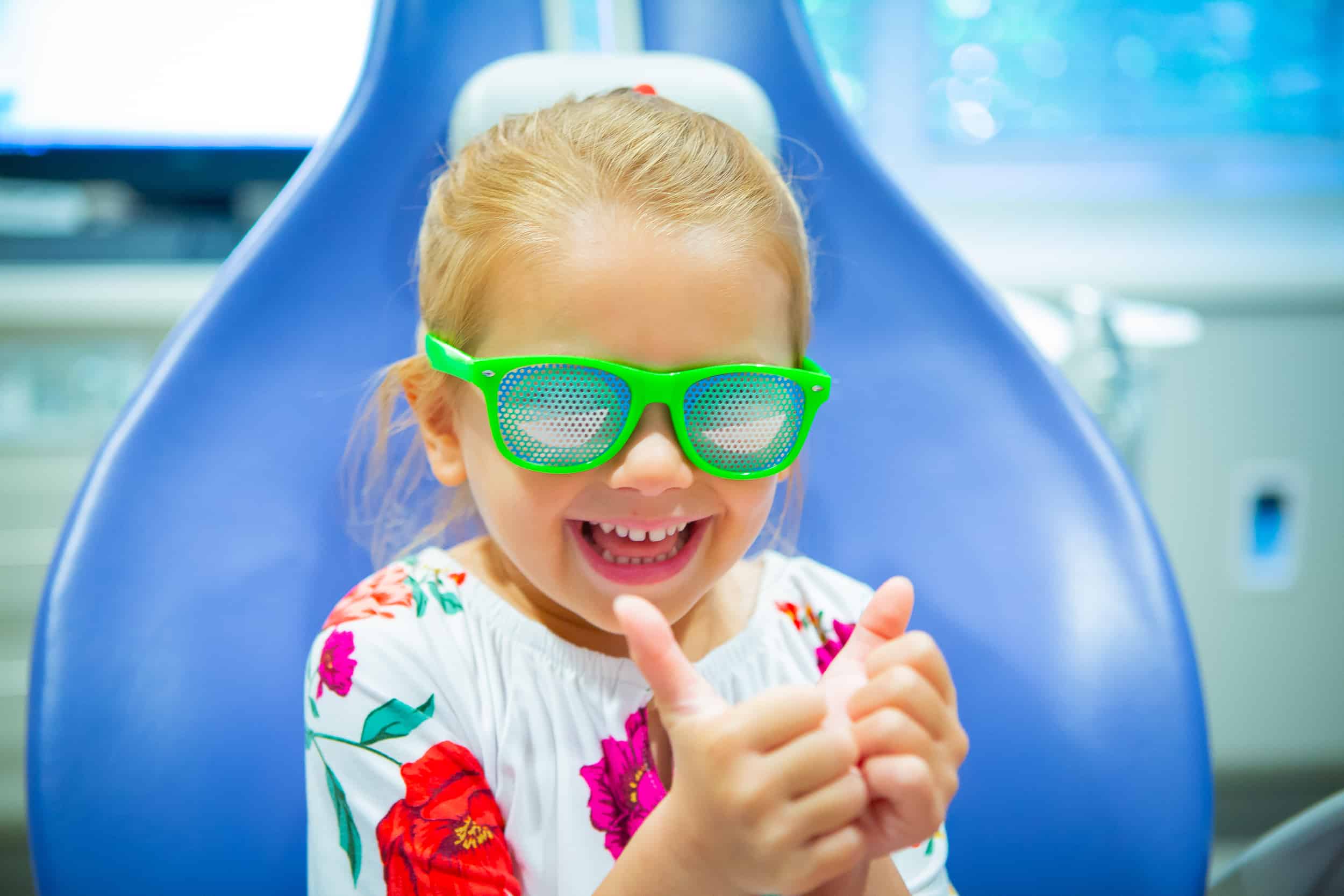 You Can Type One Up!
Start by typing up what you want the Tooth Fairy to say. Things like," What beautiful teeth you have!" and, "Thanks for keeping your teeth so clean!" Once you have decided what you would like the Tooth Fairy Note to say, simply make the text extremely small and print! Once it is printed you can cut the small note out to make it appear as if it were a full-sized, Tooth Fairy-sized note. Now here comes the fun part! Decorate it! Stick a tiny bow on it, made from ribbon. Glue some glitter on it to ad a touch of magic! The decoration possibilities are endless!
You Can Write One Yourself!
Same as above, once you have figured out what you would like the Tooth Fairy to say to your kiddo, take a piece of construction paper, cut out a small Tooth Fairy-sized note and write away! Once you have written the note, don't forget to add a little magic with decorations! You can even spray the art with a little perfume to give it that smell good feeling!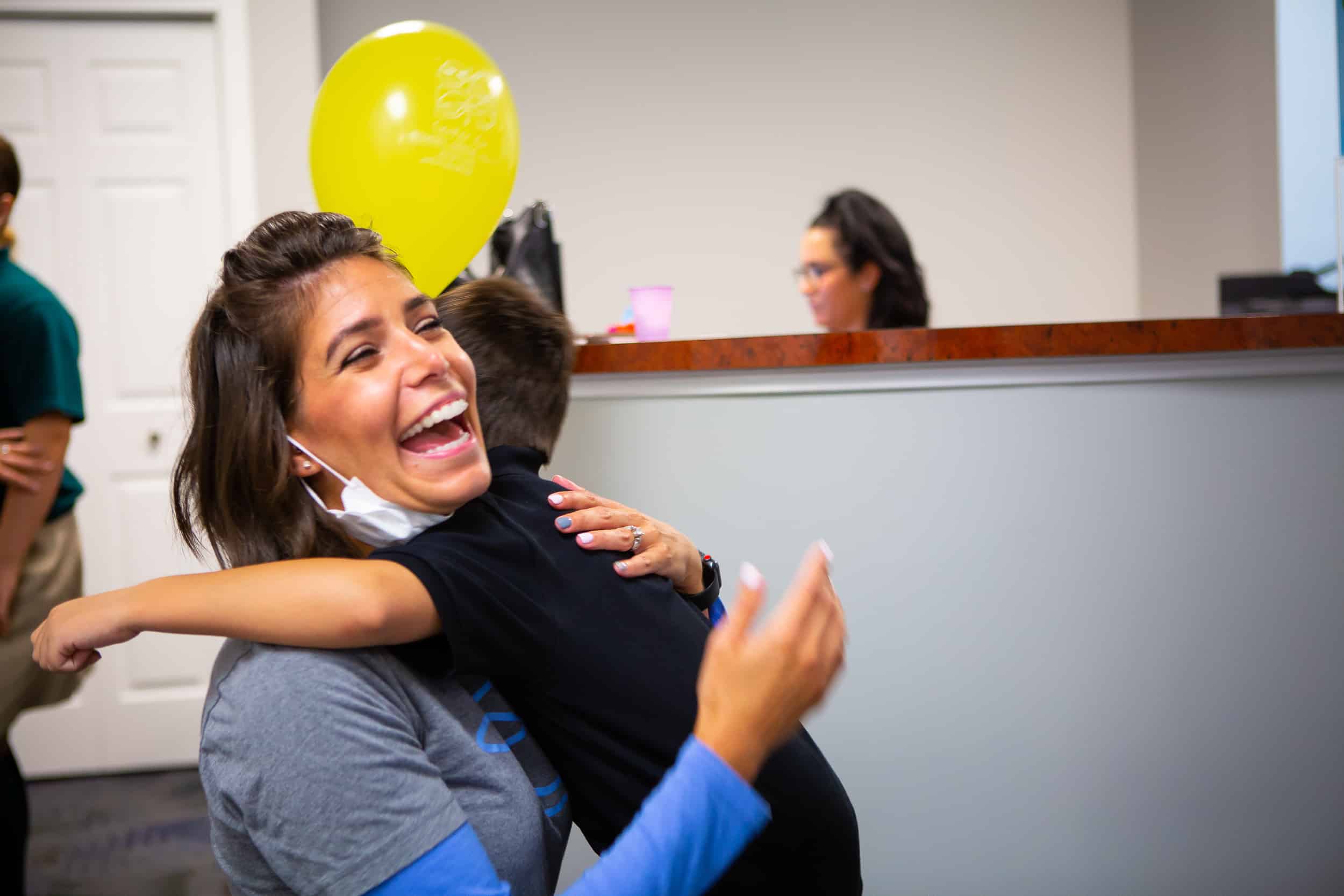 Leave a Book From the Tooth Fairy
If it's your child's first lost tooth, they may not know much about the Tooth Fairy. Wouldn't it be fun if you left them a little biography? There are several children's books about the Tooth Fairy. Here are some of our favorites!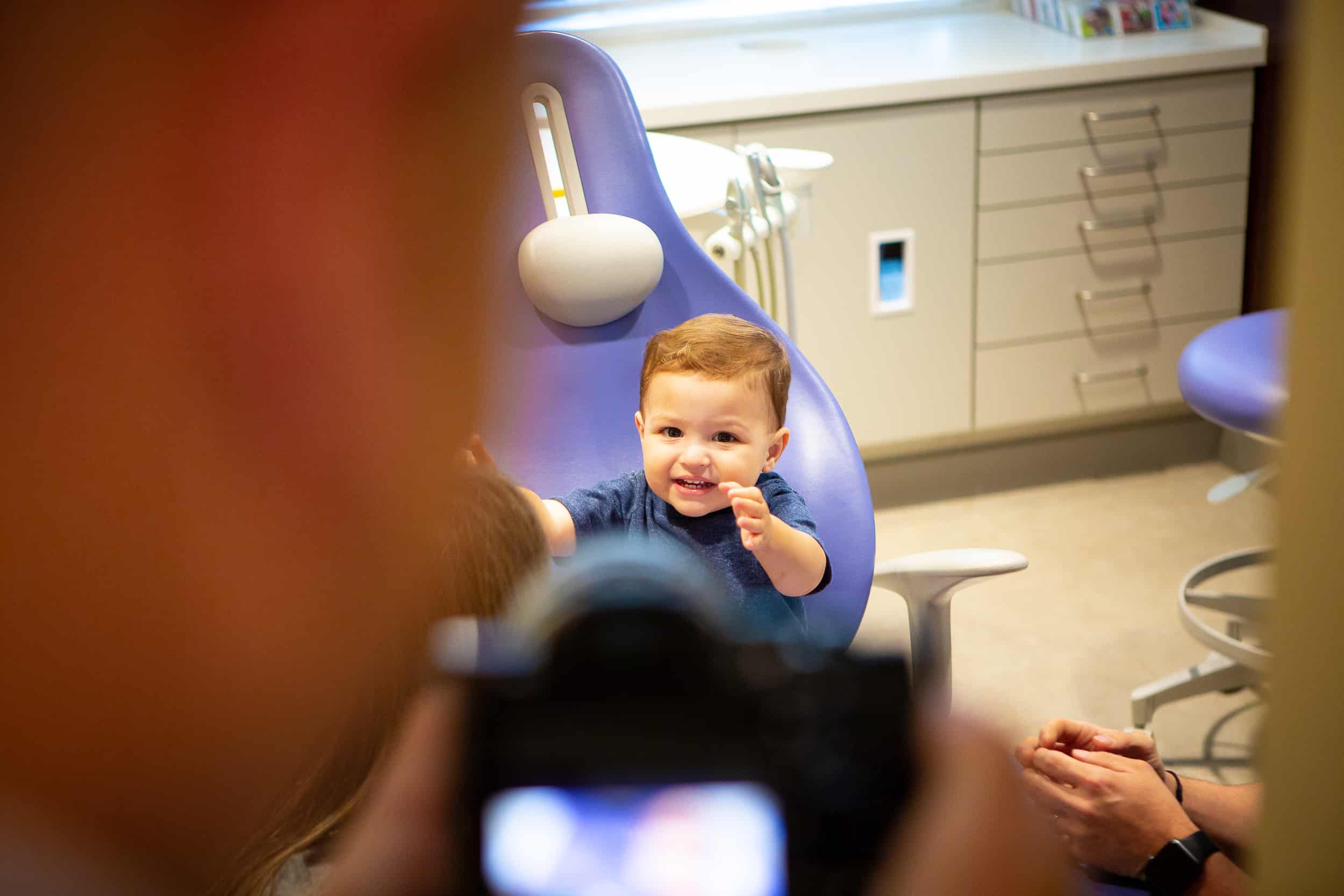 The Night Before The Tooth Fairy —
It's been loose for what seems like forever. This little boy is beside himself in anticipation, waiting for his tooth to fall out! He simply can not wait to meet the tooth fairy! Will the Tooth Fairy come tonight?
How to Catch the Tooth Fairy —
This book is great for those kids who have been trying to catch the Tooth Fairy for a while. Join the Tooth Fairy on her journey from place to place as she collects teeth. This might not be as easy a job as you think! With all the children out there trying to catch her! She has to be pretty crafty to escape sometimes!
Peppa Pig: The Tooth Fairy —
Join Peppa Pig as she loses her first tooth! Will the Tooth Fairy come, if she leaves it under her pillow? Will she be able to meet the Tooth Fairy? Will she get anything special for it being her first tooth? Read this adorable little book to find out.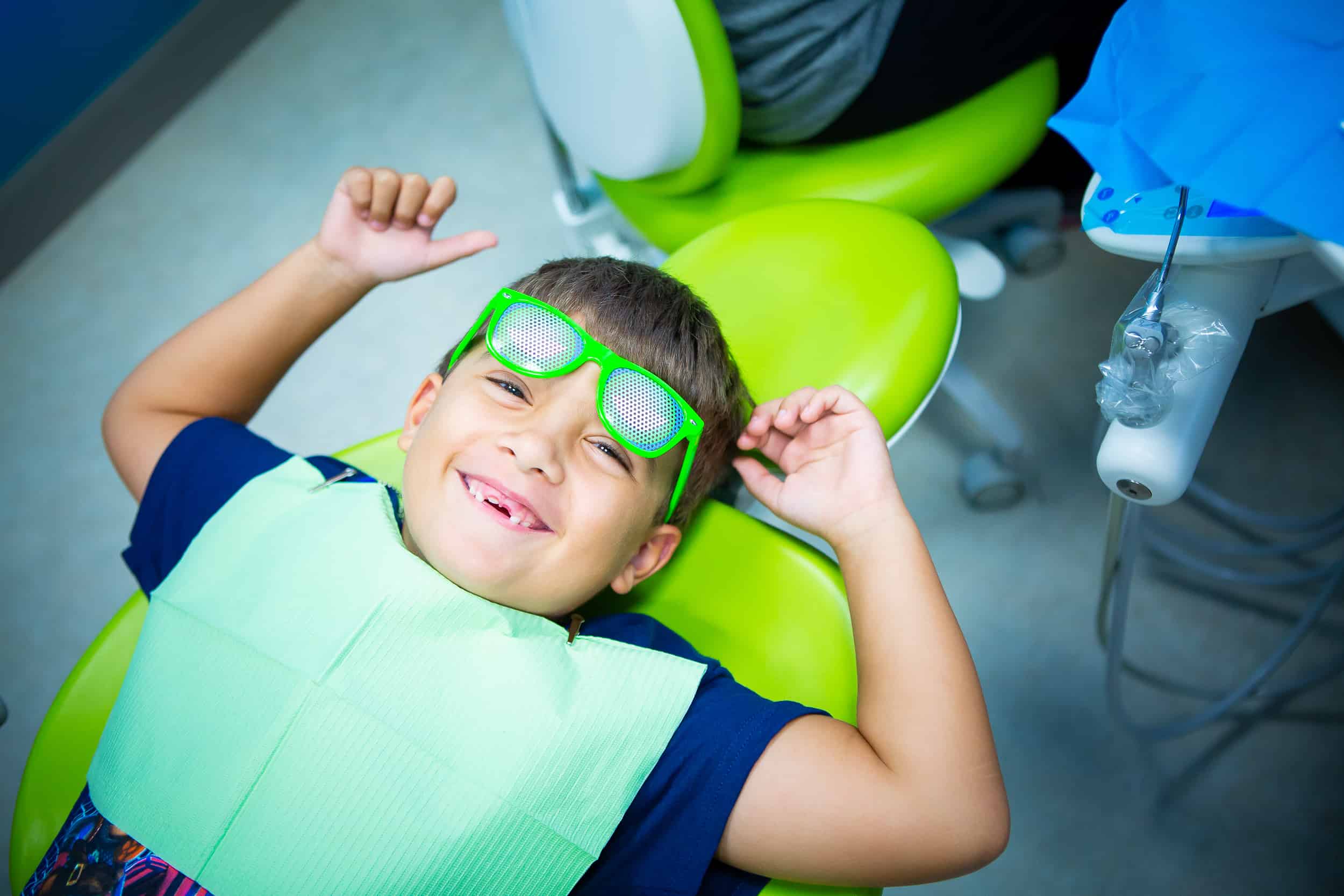 Leave A Receipt From The Tooth Fairy
The Tooth Fairy gets a tooth; the child gets a prize — that's a transaction. So, of course, a transaction needs a receipt! You can find these online to order, but here are a couple of ways for you to do them yourself at home!
You can Print One Out!
Nowadays there are tons of free editing platforms like Canva, that you can use to create this. But if you want it to be as simple as possible try creating one in word. Give it things like a title, items purchased, cost of items, and of course the Tooth Fairy's name, Tooth Fairy! When you print it, just make sure the text is SUPER small, and cut it out after printing! Decorate it, however, you see fit, and viola. You have your very own Tooth Fairy Receipt!
You Can Write One Yourself
If you don't want to bother with the computer, or you'd rather have a more magical touch, write one yourself! Use all the same components as above, just handwritten! Poof, you have your very own personally written Tooth Fairy Receipt!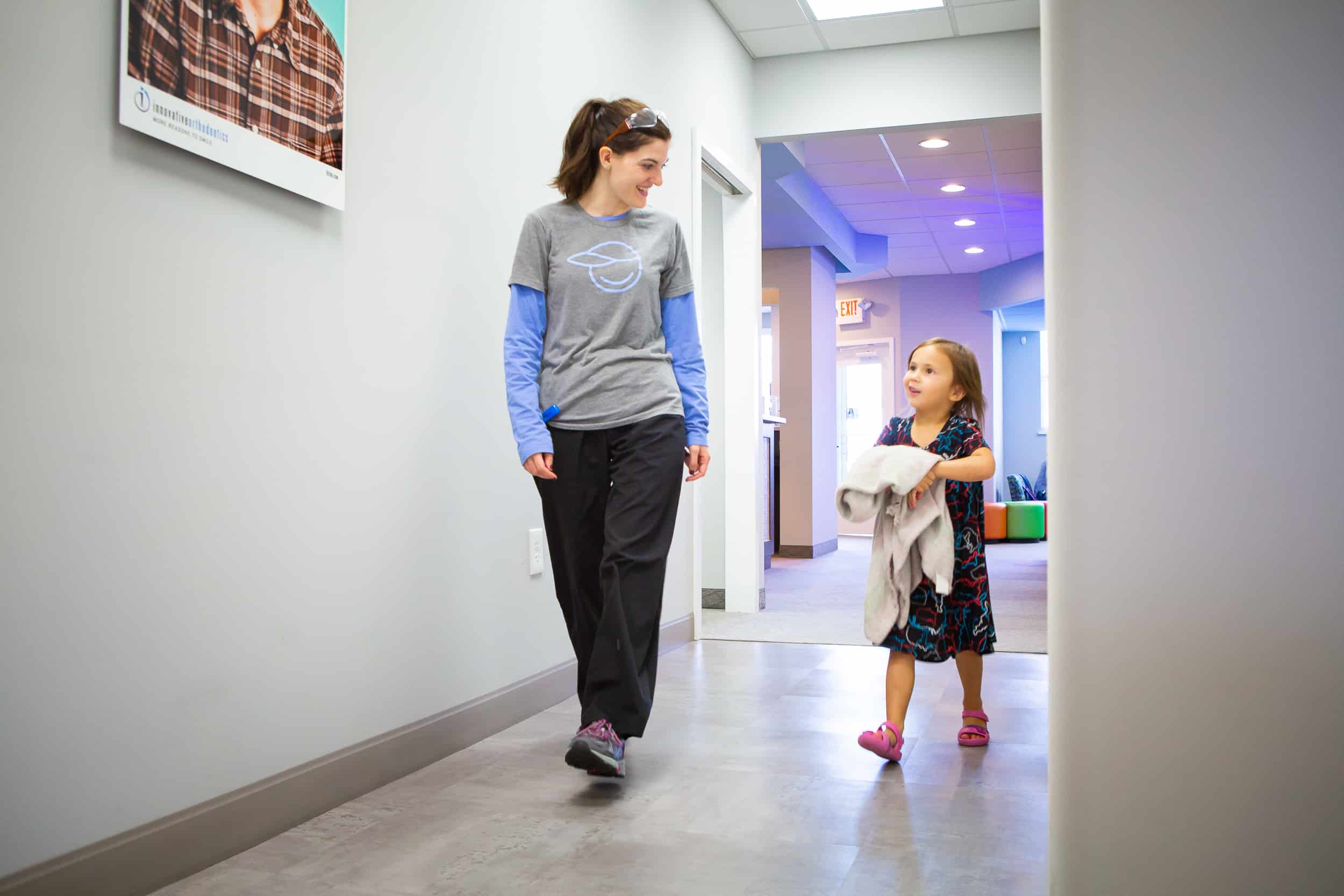 Tooth Fairy Craft Ideas
The Tooth Fairy loves to leave special gifts for kids who offer up their teeth, but the Tooth Fairy really loves it when the kids leave thoughtful gifts. You and your child can get creative with fun ideas for the Tooth Fairy.
Make a Door for the Tooth Fairy
It would be easy for the Tooth Fairy to visit your child if they had their own pint-sized "Tooth fairy door". So why not create one? You can use popsicle sticks, balsa wood, or just cardboard. Cut out a door, paint or color it a nice bright color so it's easy to spot, and make sure you have a door frame so the Tooth Fairy can open and close the door! Some colors, cardboard, and a little glue will do the job. When it's finished, you can attach it to the wall near the floor in your child's room. You can use some of those non-damaging adhesive strips so it doesn't damage the wall. Voila! The Tooth Fairy has a quick and easy way to get to your child's tooth!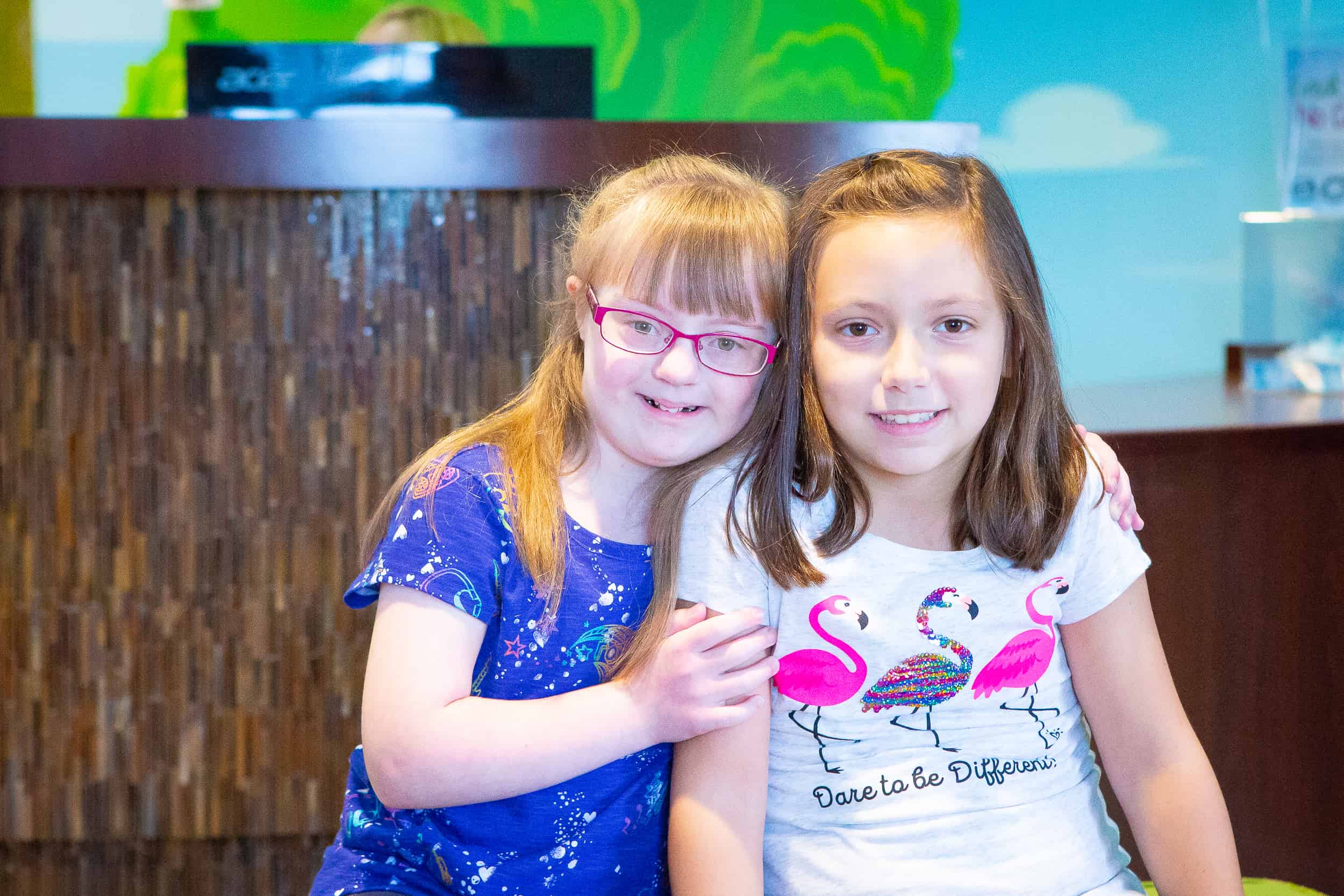 Make an Exchange Pillow for the Tooth Fairy
Sometimes, it can be difficult for the Tooth Fairy to get the tooth out from under the pillow. Those teeth can be tiny! If your child is a light sleeper, well, it can be a bit stressful for the Tooth Fairy to get the tooth and leave the prize without waking your kiddo up. What's a Tooth Fairy to do? You and your child can make a special pillow for the tooth fairy. You can find a small pillow online or in most large retail stores. Then grab some felt, some safety scissors, and some glue! You can cut out funny faces or flowers to put on the pillow. Then add a pocket to the pillow. Your child can slide their tooth into the pocket, and the Tooth Fairy can leave coins, a folded dollar bill, or one of those golden dollars in the same pocket!
Leave Some Glitter Footprints!
It's always exciting to KNOW the Tooth Fairy was there. Obviously, your child will know by the prize under the pillow. But what if the Tooth Fairy were to leave more evidence? A little glitter and the edge of your pinky can create footprints on a window sill or just outside the Tooth Fairy's new door (if you have a solid floor…do not try to put glitter on, above carpet; you'll NEVER get it out). Sprinkle a little glitter in a back-and-forth pattern on the window sill, then use the edge of your pinky to create clear spaces in the glitter that look like footprints. You can even use the tip of a cotton swab to make toes! Your child will wake up and see that, yes, the Tooth Fairy did visit!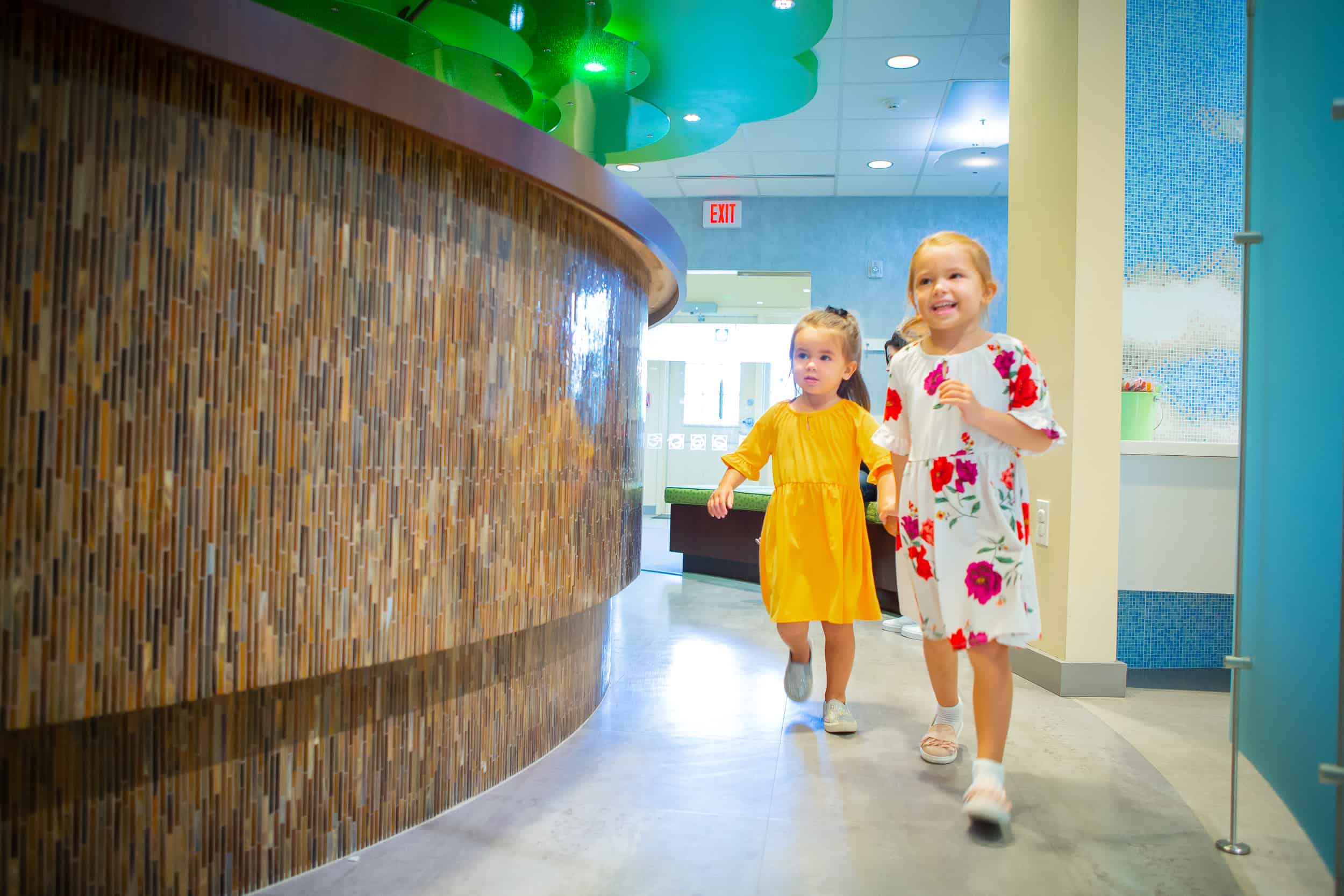 Last-Minute Tooth Fairy Ideas
Not all tooth losses are anticipated. You never know with kiddos what might happen and when they might accidentally lose a tooth. Still, the Tooth Fairy can't neglect their duties, right? Don't worry. We have some Tooth Fairy gift ideas perfect for that last-minute visit. Sometimes, the Tooth Fairy can be caught a little light on cash. What happens then? We have a few ideas for the Tooth Fairy that don't require actual cash under the pillow.
Online Gift Cards from the Tooth Fairy
Some children love the responsibility of choosing their own gifts, and online gift cards or certificates are a perfect last-minute solution. Many retailers offer these so you can select the amount on the gift card and even the style (choose a design for a boy or a girl, or customize your design, which some retailers will allow you to do!). The online gift card can be printed and can come from your child's favorite retailer.
Leave a Tooth Fairy 'Selfie'
You'll be a whiz at this fun idea if you have a few computer skills. There are plenty of free images available online of fairies. Take a photo of your sleeping child and paste the fairy into the photo so it looks like you caught the Tooth Fairy in the act! Then slide it under your child's pillow. You can even have the Tooth Fairy "autograph" her selfie!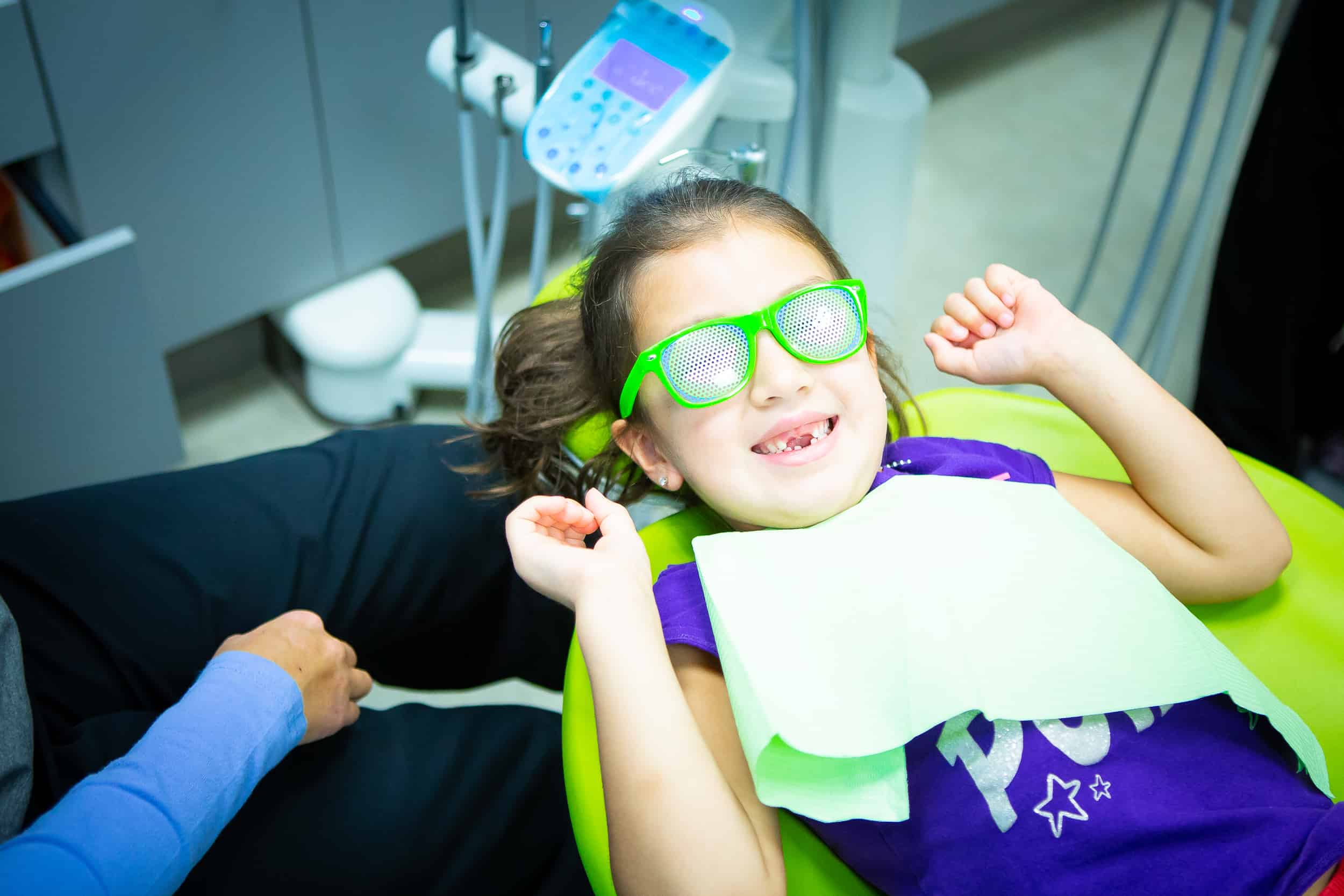 Tooth Fairy Ideas for the First Tooth
The loss of the first tooth is a big deal! After all, it's the first and last time they'll lose their first tooth. This special occasion calls for a special gift.
We have a couple of Tooth Fairy ideas for a boy's first tooth and Tooth Fairy ideas for a girl's first tooth. These gifts can be chosen or made specifically for your child. Let's explore some ideas for the Tooth Fairy for the First Tooth!
Leave a New Toothbrush
If there's one thing the Tooth Fairy loves, it's shiny, clean teeth. So, of course, they will encourage your child to keep those remaining teeth clean and shiny for their next visit! The Tooth Fairy can leave a new toothbrush in your child's favorite color or with your child's favorite cartoon character on it. Disney Princess for girls? Pokémon for boys? If it's the first tooth, why not make it a special event with a new toothbrush AND a container of dental floss. You can even add a small tube of toothpaste (you can find those in the travel products section of the big retailers).
Leave a "First-Tooth Certificate"
You can create a special certificate for your child from the Tooth Fairy marking the occasion of losing their first tooth. There are templates available on the Internet for boys and girls, or perhaps you can just create your own. It's something the child can display proudly!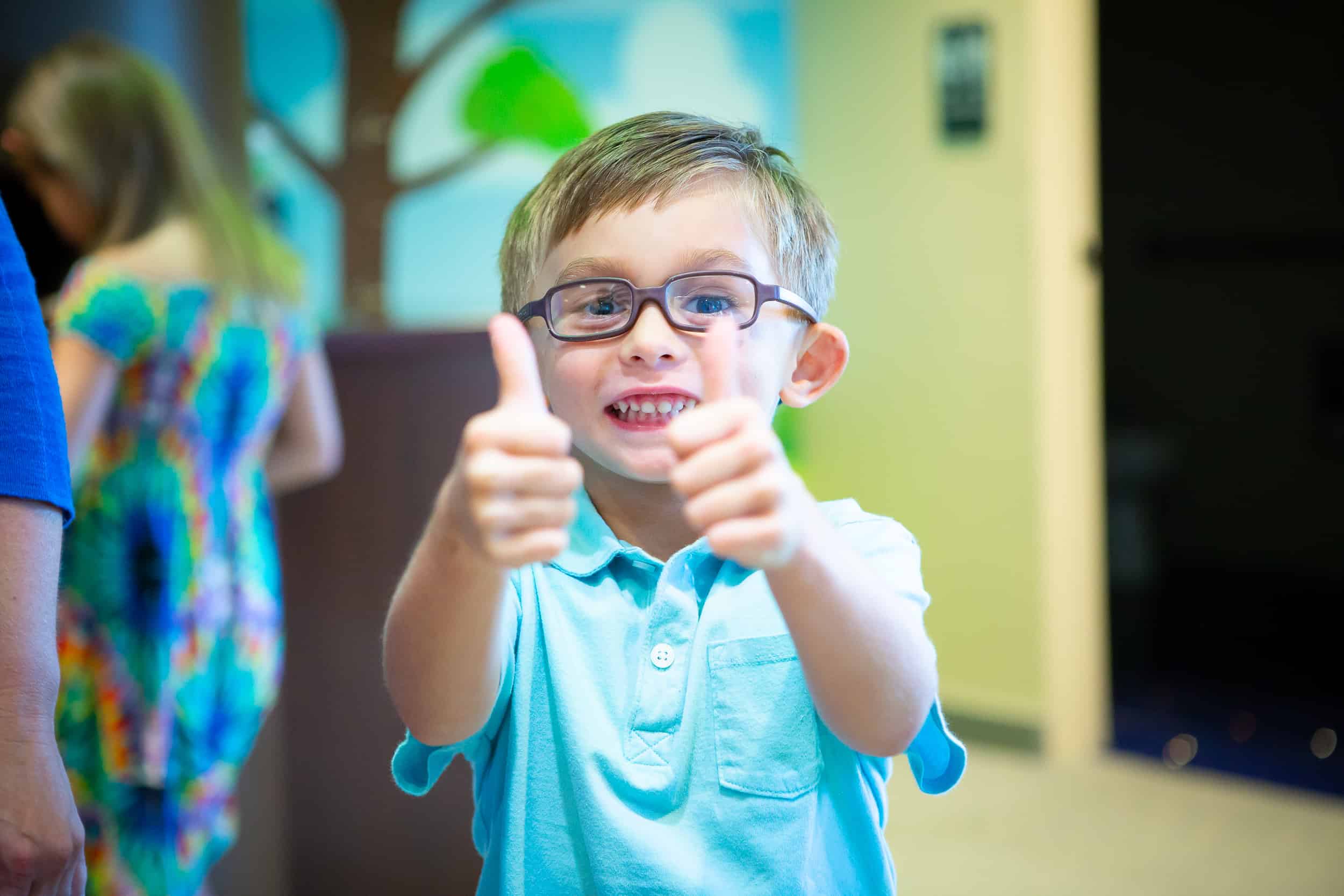 Having Fun With the Tooth Fairy
The Center for Pediatric Dental Health team loves hearing about the Tooth Fairy's visit from your kiddo. We especially love hearing from the Tooth Fairy about how clean the tooth was when it is collected. We will do all we can to help your child keep those teeth clean and shiny for the Tooth Fairy — and their oral health!
If you live in the Sicklerville, NJ, Woolrich Township, NJ, or Mount Laurel, NJ, areas, stop by and see what we can do for you and your child. We'll be happy to give you suggestions that will bring more fun from the Tooth Fairy and suggestions on making great oral hygiene fun for your child! Request an appointment with us today!