Here at the Center for Pediatric Dental Health, we are all about children's smiles, and the brighter, the better. Sometimes, children face difficult situations that make those smiles harder to find. 
Many children find themselves struggling through life because of illness, or family tragedies, or their parents' financial struggles. For these children, hope and smiles can be difficult to come by, and what they need is to know someone is looking out for them.
One New Jersey based organization is working to bring those smiles back to children facing adversity, such as disease, family loss or an emotional crisis. The Center for Pediatric Dental Health is proud to support this organization in its efforts to make children's lives better.
Granting wishes for Bianca's Kids
The organization is called Bianca's Kids, and it's been bringing smiles back to children since 2015. Bianca's Kids grants wishes to children, and it has touched the lives of more than 25,000 children over the last six years. Some of the wishes they've granted have included an Oculus virtual reality gaming system for a child battling leukemia, school supplies for a child struck by family tragedy, and a scholarship to an online high school for a student forced to drop out of traditional high school due to incessant bullying. 
Bianca's Kids was founded by Debbie Savigliano, who named the organization after her niece. Bianca's Kids is a memorial to Bianca's love of helping children, and the organization has kept up her legacy by assisting foster, sick and children in need whenever possible. 
Because we believe in their mission, the team at Center for Pediatric Dental Health partnered up with Innovative Orthodontics to donate $10,000 to Bianca's Kids! We hope this will help the organization help even more children in South Jersey.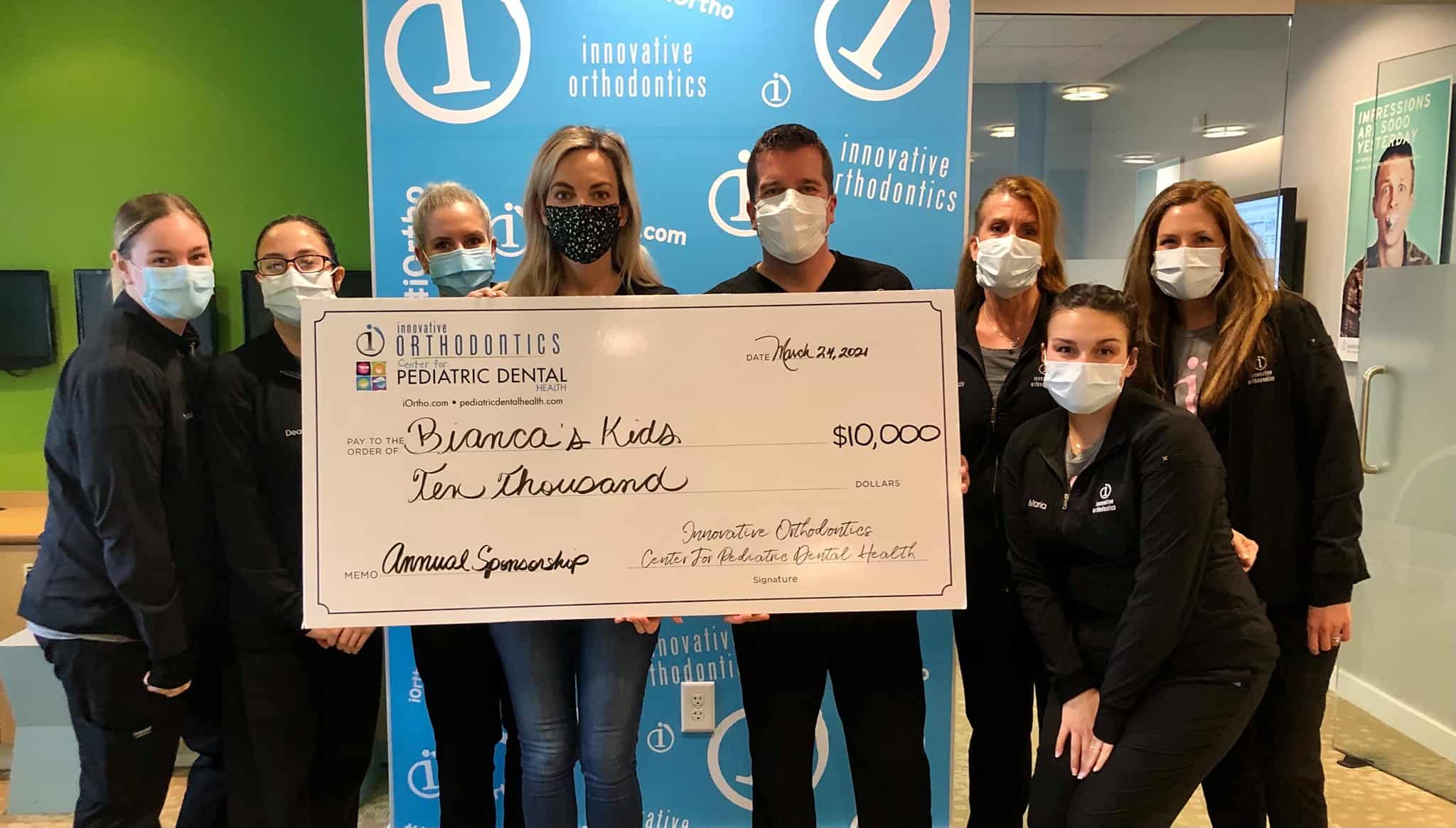 If you wish to join us in supporting this amazing organization, you can make a donation on the Bianca's Kids website. You can also read many more stories of how children's lives have been touched by Bianca's Kids. We were truly inspired by the way they've helped children find those beautiful smiles once again — and we know you will be, too!