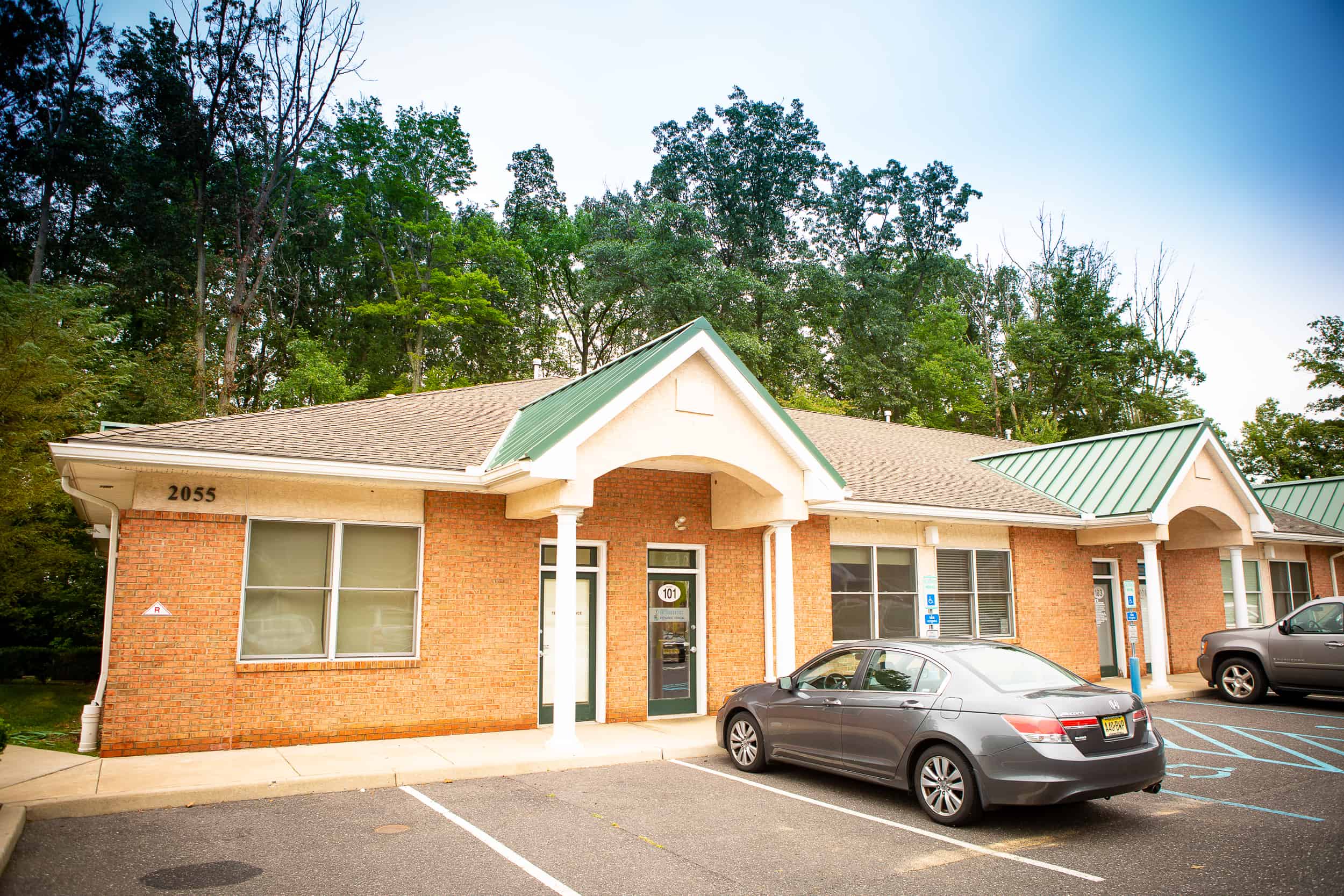 Center for Pediatric Dental Health Announces New Burlington County Location!
Dr. Emily Eilerman is thrilled to announce the opening of a third location of the Center for Pediatric Dental Health in Mount Laurel, New Jersey in May 2018!
The Center for Pediatric Dental Health is a state-of-the-art Pediatric Dental office that has been raising the bar on the delivery of children's dental care in South Jersey. Dr. Emily (as her patients call her) and the Center for Pediatric Dental Health currently have offices in Sicklerville in Camden County and in Woolwich Township in Gloucester County. She currently has many patients who travel to see her from Mount Laurel, Medford, Moorestown, Marlton, and the entire Burlington County area. Almost daily, she receives requests to open an additional office in that area, and she has decided that the time has come to answer those requests.
Dr. Emily's husband, Dr. Dan Bills, is an Orthodontist who grew up in Mount Laurel, so the Burlington County area has always held a special place in her heart. She and Dr. Bills routinely have long-time family friends and their families drive great distances to see her for their dental care, and she is thrilled to make her office more accessible to them. The office will be conveniently located at 2055 Briggs Road, just off of Route 38, right near the Interstate 295 exit — making them easily accessible from all areas of Burlington County!
The new space will be beautiful, inviting, and obviously kid-friendly! But the physical space is not the only asset that makes Dr. Emily Eilerman and the Center for Pediatric Dental Health unique. Dr. Emily is a Diplomate of the American Board of Pediatric Dentistry. She received her dental degree from the University of Pennsylvania, the region's only Ivy League institution. Subsequently, she completed a Pediatric Dental Residency at the prestigious Children's Hospital of Philadelphia (CHOP) and at the University of Pennsylvania. She is currently an Attending Physician at CHOP and is the Section Chief of Pediatric Dentistry at Virtua Hospital. This extensive specialty training has made her extremely qualified to handle the myriad of dental issues and behavior management techniques that are unique to infants, young children, adolescents, and patients with special needs.  Dr. Emily takes great pride in caring for children's dental needs in the same way that their Pediatrician takes care of their medical needs.
Dr. Emily's extensive specialty training, combined with the unique and child-friendly design of her office, will ensure that your child's dental experience will combine state-of-the-art care with comfort and enjoyment. It is goal of Dr. Emily and her enthusiastic, dedicated team to help your child build and maintain a positive life-long attitude toward dental care. They will work with your child individually to help him or her understand the importance of good dental health, including the steps to take at home to keep his or her smile beautiful and healthy for a lifetime!
For more information or to learn more about the unique nature of the Center for Pediatric Dental Health or about the new Mount Laurel location, you can visit us on the web at www.pediatricdentalhealth.com.
We look forward to meeting you and your child soon!