We are celebrating Dr. Kristianne joining our team!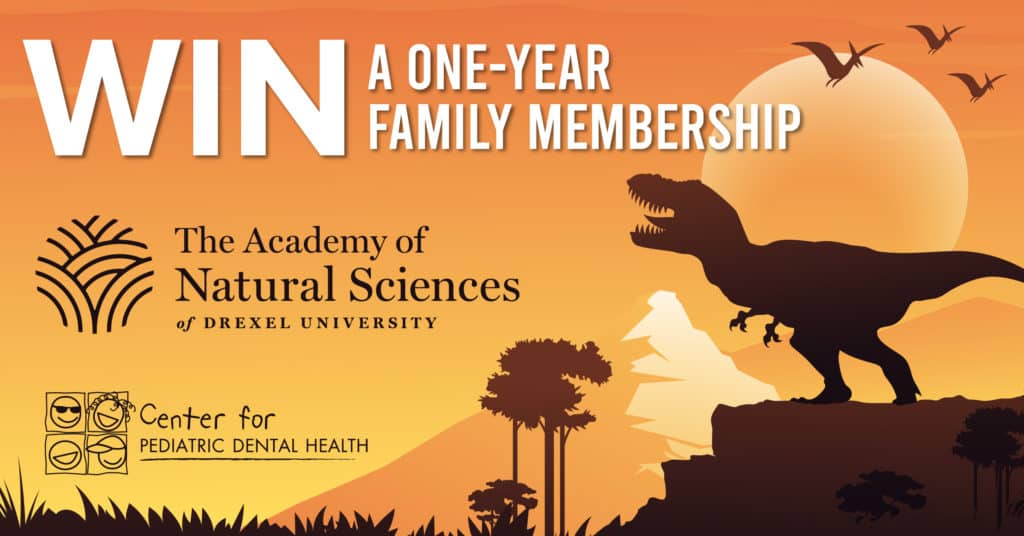 What do PIE, DINOSAURS, and Dr. Kristianne's first day at CPDH have to do with going the extra mile for our patients? You're going to have to watch the video to find out!
Dr. Kristianne is an incredible addition to our team, and we are so lucky to have her! To celebrate her joining our team, we are offering a one-year family membership to the Academy of Natural Sciences of Drexel University museum.
Academy Membership includes:
Unlimited, FREE general admission to the Academy
Free or discounted tickets to special exhibits
Exclusive member previews of Academy exhibits
Free admission to Academy festivals, including Paleopalooza and Bug Fest
Discounted guest passes for friends and family
Parking discounts at the Logan Square parking garage
A Kids Club membership for children, ages 12 and under
Special access to the Academy's scientists and collections at our annual Members' Night
Special members-only discounts on Night in the Museum, Academy Camps, birthday parties and other kids' programs
10 percent discount in the Academy Shop and Academy Café
Free subscription to Academy Frontiers, our member magazine
The chance to add an extra adult to your membership
How to Enter:
Each correct answer = 1 Entry!!
The winner will be announced on 8/1!